packet switching -- circuit switching
Bij circuit switching worden er tijdelijke point to point verbindingen gelegd tussen twee punten. Analoge telefoon werkt zo. Het is dan bijna onmogelijk om met verschillende correspondenten tegelijk te communiceren via die verbinding. Je kan ook geen verschillende soorten communicatie met mekaar mixen op die verbinding.
 
Bij packet switching is er een switch of router die alle pakketten inspecteert en ze de juiste richting opstuurt. Alle verbindingen blijven permanent op, en er zijn ook vaak verschillende wegen naar een bestemming. Het internet, en ethernet, werken op die manier. IP-routers en ethernet-switches sturen de pakketten naar het juiste netwerk, respectievelijk naar de juiste host.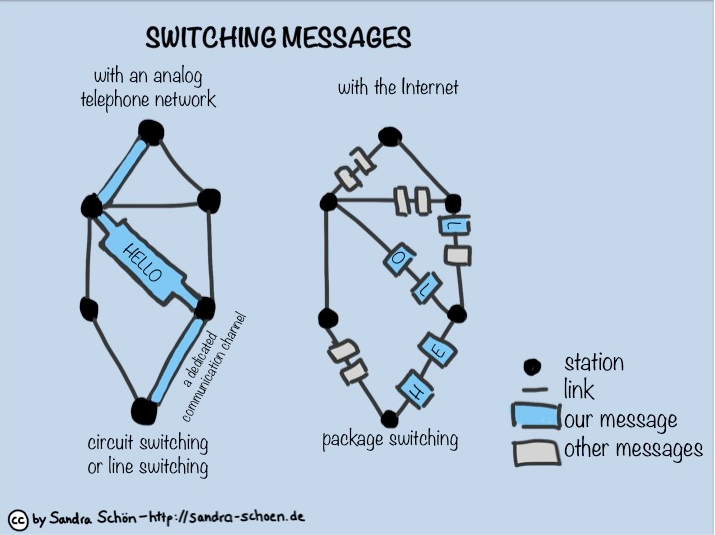 (image by Sandra Schön)